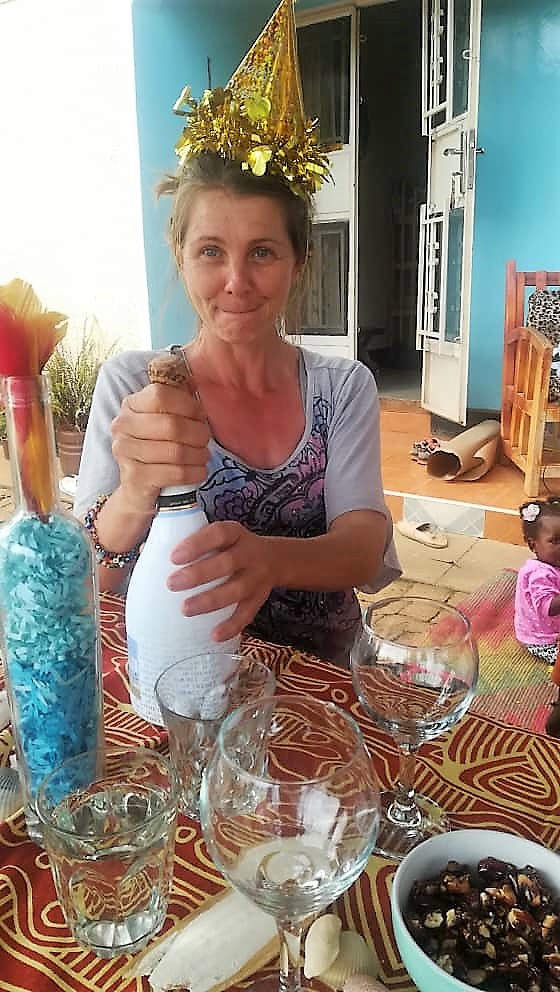 Pop the champaign!
I have fantastic news!
My birthday wish has come true. I am so grateful for all the heartwarming messages and donations we received. Thanks to all of you we will have a new Bivamuntuyo Tuku Tuku speeding through the villages soon…..helping people like Mama Paulina ( who recovered well by the way), picking sacks full of peanuts to make delicious and healthy peanutsauce for the children in the nutrition unit and Tuku Tuku 2 will be of such a great help to so many other Bivamuntuyo workactivities in the future.
This is really an amazing gift!